Presently, international trade is turning more and more towards international arbitration in order to resolve cross-border commercial and investment disputes. The White & Case LL.M. Program and its preeminent faculty would be delighted to help students open doors into the world of international arbitration.
Who Should Consider This Degree?
The LL.M. in International Arbitration provides a unique individualized educational curriculum and opportunity for a small group of top quality students from a range of countries, wishing to acquire an in-depth grounding in the field of international arbitration as a platform for a successful career. The program - the only one of its kind in the United States - is ideal for:
Recent U.S. or foreign-trained law graduates, who wish to specialize in this field;
Experienced U.S. or foreign-trained attorneys looking to redirect their careers or deepen their expertise in this field;
Current Miami Law students looking to focus on this field with a joint degree; and
Current students from other law schools in the U.S. or abroad wishing to attend Miami Law as visiting or foreign exchange students and looking to specialize in this field.
Networking and Professional Development Opportunities
Through the program and living in Miami, students have the opportunity to:
---
"Being a practitioner and licensed attorney in Sweden, the program has broaden my legal expertise in area of international arbitration and increased my contacts in the field. Furthermore, I have made friends for life!" 
Kajsa Larsberger Holting (Sweden)
J.D./LL.M. in International Arbitration candidate
---
Why Miami for the Study of International Arbitration?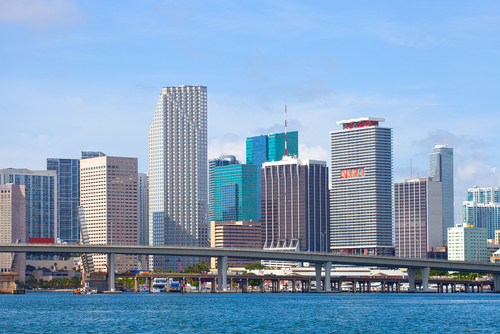 Location - The law school is prominently positioned, academically and geographically, for the study of international arbitration. This is because Miami is a major international trade and finance center at the "portal to the Americas" and a well sought-after venue for resolving disputes through arbitration. The School of Law has created a unique infrastructure for students to network with international arbitration in Miami and beyond.
International Arbitration Institute(IAI) - The International Arbitration Institute (IAI) is an embodiment of Miami Law's long tradition of engagement with the law of arbitration. The Institute strives not only for progress through the education of the new generation of arbitration lawyers, but also for progress through research in international arbitration.

Distinguished Faculty & Personalized Mentorship - Students in this program are taught by an internationally renowned faculty, comprising of "world-class arbitrators", including Jan Paulsson, J. Martin Hunter, and Carolyn Lamm,  recognized by International Who's Who of Commercial Arbitration, Chambers & Partners Global-wide, and the Legal 500 in International Arbitration. Admission to the program is highly selective, which allows for heightened attention and effective mentoring from our faculty who help students to start or advance their arbitration careers. 
Study Options
Full-time, Part-time Study Options / Fall or Spring Start
International Arbitration LL.M. students may study on a full-time or part-time basis depending on their needs. With permission of the program director, part-time students may convert to full-time status. For part-time study, the same minimum number of credits is required for the LL.M. degree and must be earned within two years from the initial date of matriculation.
J.D./LL.M. Joint Degree in International Arbitration
Miami Law LL.M. students wishing to also obtain a Juris Doctor (J.D.) degree and J.D. students wishing to also obtain an LL.M. in International Arbitration should opt for the J.D./LL.M. Joint Degree in International Arbitration. The Joint J.D./LL.M. in International Arbitration offers the opportunity to earn both degrees at once, saving both time and tuition expense.
Intensive Legal English + LL.M. in International Arbitration
The newest feature of Miami Law's LL.M. offerings is a three-semester program, designed for foreign-trained law graduates who did not achieve the minimum required TOEFL or Academic IELTS score and who need to improve their English proficiency before embarking on studying for their LL.M. in International Arbitration. The Intensive Legal English program starts in the Spring semester. During the first semester, students focus on achieving the English-language and communication skills necessary to be successful in the LL.M. program. Students take courses in: Oral Communication; English for Law; Introduction to Legal Communication and Writing; and Research Skills. After successful completion of their first semester, students will join the incoming International Arbitration LL.M. class in the Fall semester and proceed with the regular course of studies without having to re-take the TOEFL or Academic IELTS test.
MORE INFORMATION
Admissions
Curriculum
Faculty
Scholarship Information
Opportunities After Graduation
Job Placement
Countries Students Come From