In today's world, tax issues are inescapable, increasingly complex and constantly changing. That is why our program focuses on building a better tax lawyer who develops the "tax sense" necessary to resolve tax problems with confidence.
Unique International Perspective & Offerings
Being located in Miami – the pivot point between S. America, N. America and Europe – enables the tax program to draw upon the region's diverse perspectives and career-building opportunities.
Several courses are co-taught by U.S. and a non-U.S. tax lawyers
Students are introduced to problem solving when multiple jurisdictions are involved.
The LLM in Taxation of Cross-Border Investment and International Tax Concentration has particularly strong international course offerings.
Smart Sequencing of Studies
Classes are offered in an order that makes sense – students take foundational courses in the fall, and in spring they build on concepts already introduced to tackle increasingly complex issues and choose electives to develop a deeper understanding of their specific areas of interest.
See list of course descriptions. / See joint degree and triple degree options.
Exceptional Faculty
The depth of our faculty allows full-time professors to focus on teaching their specialties; in addition they have particular strength in government service – Treasury Dept., IRS and Capitol Hill.
The program attracts top local, national and international experts as adjunct professors.
Personalized Attention
The select program size (around 30 students) allows for Program Director Patricia Brown to meet with each student to develop a personalized course schedule and guidance on career options.
Program Requirements
Credits​: A minimum of 26 credits are required to obtain the LL.M. degree in Taxation: 14 credits of required courses and at least 12 credits of electives. Students may take a maximum of one, two-credit Independent Study and have it count toward their LL.M. degree in Taxation elective requirements. If a student is accepted into the four-credit Independent Study/IRS Internship, then all four credits will count toward the LL.M. degree.
GPA: Candidates for an LL.M. in Taxation must successfully complete all required courses and sufficient electives for a minimum of 26 credit hours with a 2.50 GPA or better. A student who has not earned at least the minimum required grade point average of 2.5 upon completion of 26 credit hours will not be awarded the LL.M. in Tax. A student is not permitted to take extra courses to earn the required minimum grade point average of 2.5. Click here for a listing of required courses and electives.
Orientation: Please note that Orientation is mandatory for all students entering the Graduate Program in Taxation.
Study Options: Full-Time or Part-Time
Full-Time Study
Full-time students for the Graduate Program in Taxation may matriculate only in the fall semester. Applications are accepted and are considered on a rolling basis but will be considered only when they are complete. Completion of a law school course in Federal Income Tax, with a grade of "B" or better, is a prerequisite for admission.
Part-Time Study
Students interested in our part-time program may apply for admission to either the fall or spring semester and, at the discretion of the Director, may later convert to full-time status. A minimum of 26 credits are required for the degree and must be earned within five years from the initial date of matriculation in the Program. Applications are accepted and are considered on a rolling basis, but will be considered only when they are complete. Completion of a law school course in Federal Income Tax, with a grade of "B" or better, is a prerequisite for admission.
International Tax Concentration
The Graduate Program in Taxation offers a unique opportunity to concentrate in international tax law. Students who meet the requirements will have a "Concentration in International Tax" noted on their transcripts.
Students must complete at least 8 credits in international tax courses in our program.
The required courses for our Tax LL.M. program - International Inbound Transactions (2 credits) and International Outbound Transactions (2 credits) – count towards these 8 credits.
Students wishing to obtain the Concentration in International Tax must take an additional 4 credits covering specialized topics within the international tax field beyond these required courses. Additional courses they can choose from include:

Income Tax Treaties (2 credits)
International Transactions Europe (1 credit)
International Transactions South America (1 credit)
High Net Worth Individuals (2 credits)
International Problems (2 credits)

Students must obtain a 2.5 GPA or higher for all international tax courses counting toward this concentration.
Why a Tax LL.M.?: Student Testimonials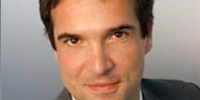 "As a German tax professional, the graduate program provided a high level of international Tax experience in a great atmosphere. I enjoyed the US Tax point of view as well as the International Tax Aspects - from the perspective of both countries. It was a rewarding and challenging program for me and I would do it again."
Dr. Andreas Striegel,
LL.M. '05
Partner, Mainfort GmbH; Frankfurt, Germany

"I attended the Tax LLM program after practicing corporate law for several years. The knowledge I obtained allowed me to take my mergers and acquisitions practice to the next level."
Jeffrey D. Weinstock,
J.D. '96, LL.M. '03
Partner, Lewis Brisbois Bisgaard & Smith LLP; Miami, FL

"I stepped on the UM campus; it was love at first sight...[the program] completely prepared me to do what I do... [the degree] has helped me have the legal career I wanted."