Unique International Perspective
In today's world, tax issues are inescapable, increasingly complex and constantly changing. The tax program draws upon Miami's unique location – the pivot point between S. America, N. America and Europe – to bring the region's diverse perspectives and career-building opportunities to students. That is how Miami Law's tax program and courses focus on building a better tax lawyer who develops the "tax sense" necessary to resolve tax problems with confidence. Several courses are co-taught by U.S. and a non-U.S. tax lawyers and students are introduced to problem solving for multiple jurisdictions with an Online LLM in Taxation of Cross-Border Investment and International Tax Concentration option.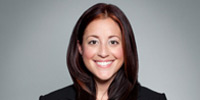 "The LL.M. in Taxation is a challenging program that provided me with the specialized knowledge to excel in the field of private client practice and focus on international tax and estate planning. Each of my professors genuinely cared about my success. Their dedicated staff helped guide me to the right firm and adequately prepared me for the interviewing process."
Sarah B. Sindledecker, J.D. '08, LL.M. '11
Associate, Cantor & Webb P.A.
Smart Sequencing of Studies
Classes are offered in an order that makes sense – students take foundational courses in the fall, and in spring they build on concepts already introduced to tackle increasingly complex issues and choose electives to develop a deeper understanding of their specific areas of interest.
See list of course descriptions. / See joint degree and triple degree options.
Exceptional Faculty
The depth of the program faculty allows full-time professors to focus on teaching their specialties; in addition they have particular strength in government service – Treasury Dept., IRS and Capitol Hill.
The program attracts top local, national and international experts as adjunct professors many of whom participate in the program's "Under The Palms" Speaker Series.
Personalized Attention
The select program size (around 30 students) allows for Program Director Patricia Brown to meet with each student to develop a personalized course schedule and guidance on career options.
Why a Tax LLM?: More Student Testimonials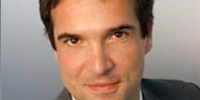 "As a German tax professional, the graduate program provided a high level of international Tax experience in a great atmosphere. I enjoyed the U.S. Tax point of view as well as the International Tax Aspects - from the perspective of both countries. It was a rewarding and challenging program for me and I would do it again."
Dr. Andreas Striegel, LL.M. '05
Partner, Mainfort GmbH; Frankfurt, Germany
 
"I attended the Tax LLM program after practicing corporate law for several years. The knowledge I obtained allowed me to take my mergers and acquisitions practice to the next level."
Jeffrey D. Weinstock, J.D. '96, LL.M. '03
Partner, Lewis Brisbois Bisgaard & Smith LLP; Miami, FL

"I stepped on the UM campus; it was love at first sight...[the program] completely prepared me to do what I do... [the degree] has helped me have the legal career I wanted."
Watch more of the Tereina Stidd, LL.M. '03 interview.
---
More Information
Full-Time and Part-Time Study
Joint and Triple Degree Options
Online LLM for Foreign Lawyers
Tax Law Faculty
Requirements & Course Descriptions
Admissions